Next Parish Council Meeting: 14th December at 19:00 - Location - please email for details - This e-mail address is being protected from spambots. You need JavaScript enabled to view it
News: Ingleton Police Station to close.
How much would you be willing to pay in your council tax? - www.telljulia.info
Agenda and notice for the next meeting of Skipton and Ripon ACC.
Please be aware of a telephone scam reported operating in our area: https://northyorkshire.police.uk/news/renewed-warning-of-scam-callers-as-north-yorkshire-residents-targeted/
We have a planned road closure coming up from the 11th Jan to the 7th Feb near Halsteads barn. See here: https://one.network/?tm=119969592

Welcome to the Thornton-In-Lonsdale community website covering the villages of Thornton-In-Lonsdale, Masongill and Gale Green as well as Higher, Lower and Far Westhouse. Here you will find lots of information regarding events in your area alongside other pages of interest. The site aims to cover a wide range of topics from local events to photography and the latest parish news.
We aim to make this site a useful resource for local people as well as those that want to visit the area. We will keep you informed of all local events and ensure the main news page is regularly updated with the latest happenings in the villages of Thornton-In-Lonsdale and Westhouse. We are keen to see input from everyone so if you have any ideas for articles on the site please send us an email with your ideas and we can look to publish it for everyone to see and enjoy.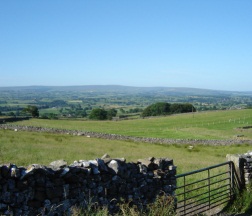 If you have any suggestions for the site, improvements or other things you would like to see then please email us on This e-mail address is being protected from spambots. You need JavaScript enabled to view it or use our contact form
We hope you enjoy the site and look forward to making it a useful website for all.

We fully adhere to the Freedom Of Information Act